EXHIBITION GALERIE DIFFÉRENCE - 01/12/2022 to 01/01/2023

I am very happy to be exhibiting at the gallery Différence in Carantec alongside other artists and designers, including Catherine Marghieri, Ximena de Leon Lucero, Anne Hellegouarch and Atelier Les Engobés. The winter exhibition begins Thursday 1st December and ends on the 1st of January 2023. The private view is on Saturday 17th December at 18.30.  We look forward to seeing you there !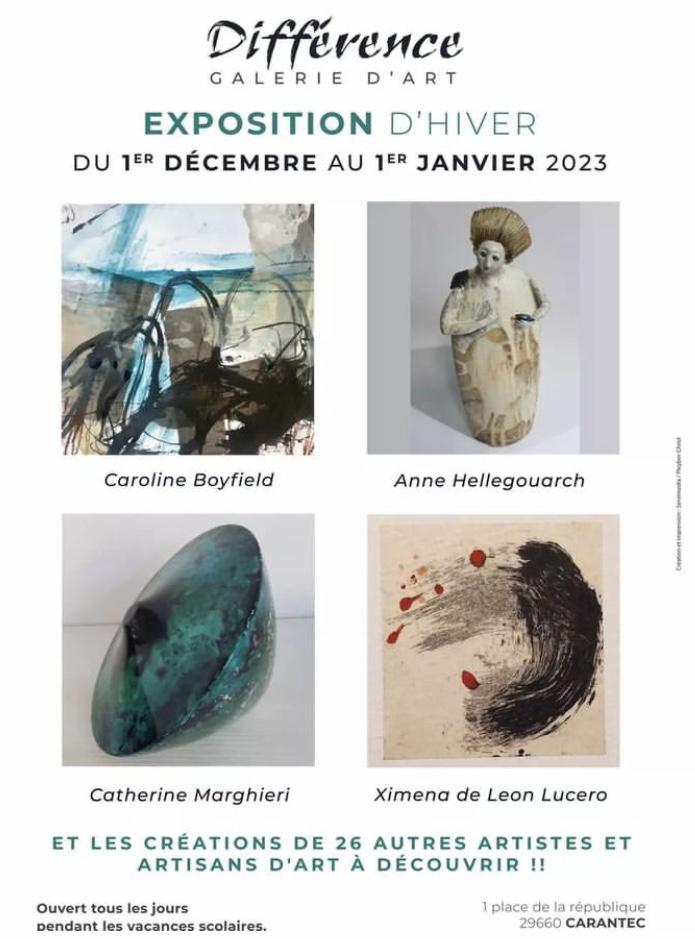 MARC'HAD NEDELEG - MARCHÉ DE NOËL - 10 & 11 DÉCEMBRE
Together with other makers, I will be taking part in this Christmas market at the Skol Diwan, the Breton school in St Pol-de-Léon with a selection of drawings, small paintings and cards in time for Christmas.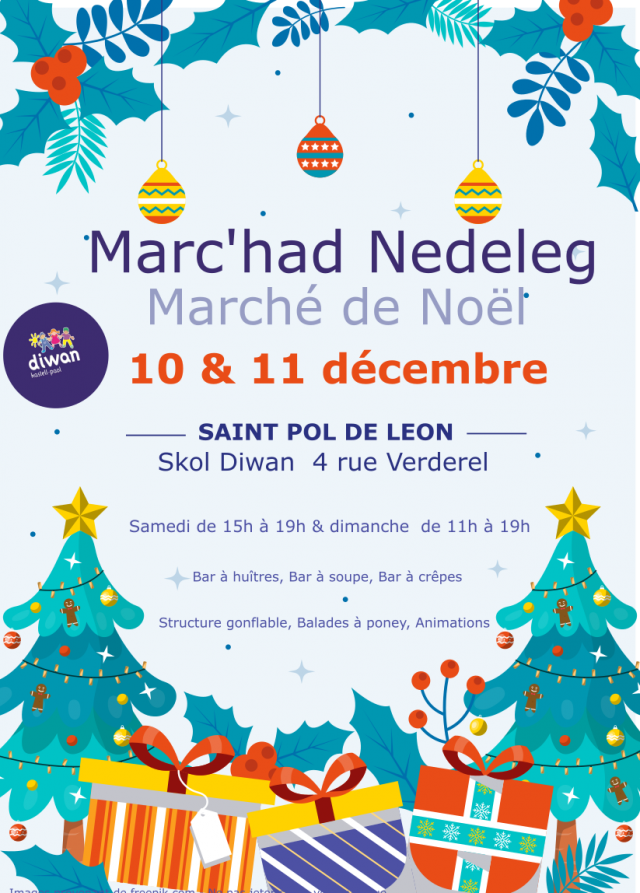 54th salon de peinture du léon - 5th nov.-12th december 
I am taking part in this group exhibition with a large painting titled "Low Tide",  which is part of my Elements series (see Gallery page for more details). Thank you to the Ville de Landivisiau for the opportunity of showing my work for the third time.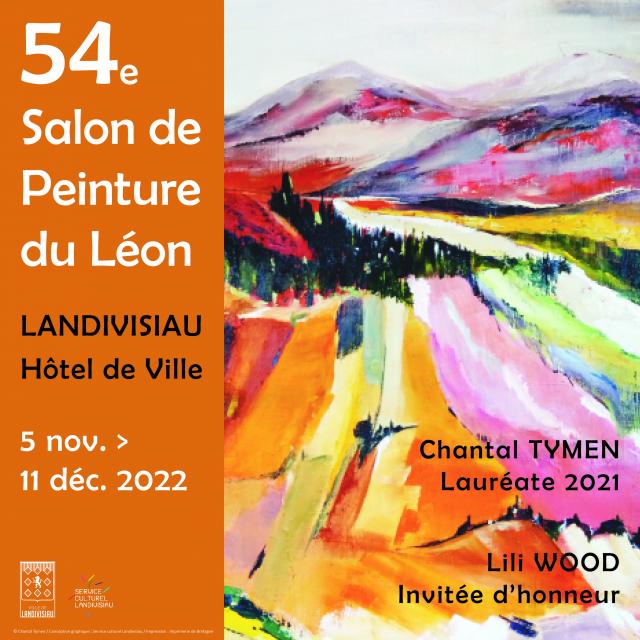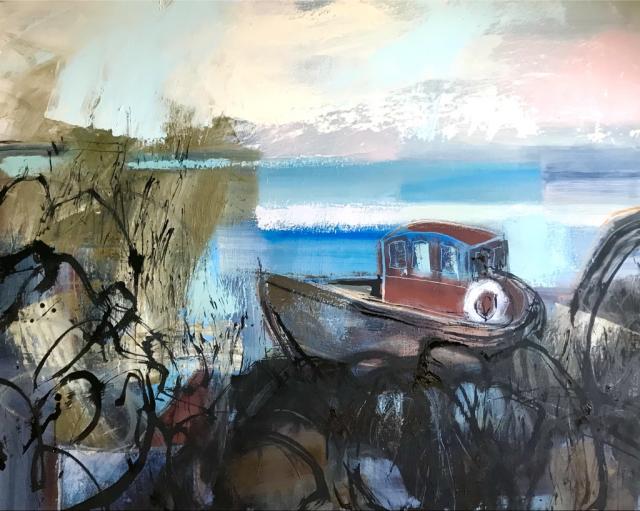 Low Tide, 2022, 100 x 80 cms, oil on canvas
OPEN STUDIOS - AUGUST 2022
The studio at Penlan Vraz will be open throughout August with a range of works on display and for sale. It will be lovely to see you to exchange around art. I'm excited to show you what I have been up to this year.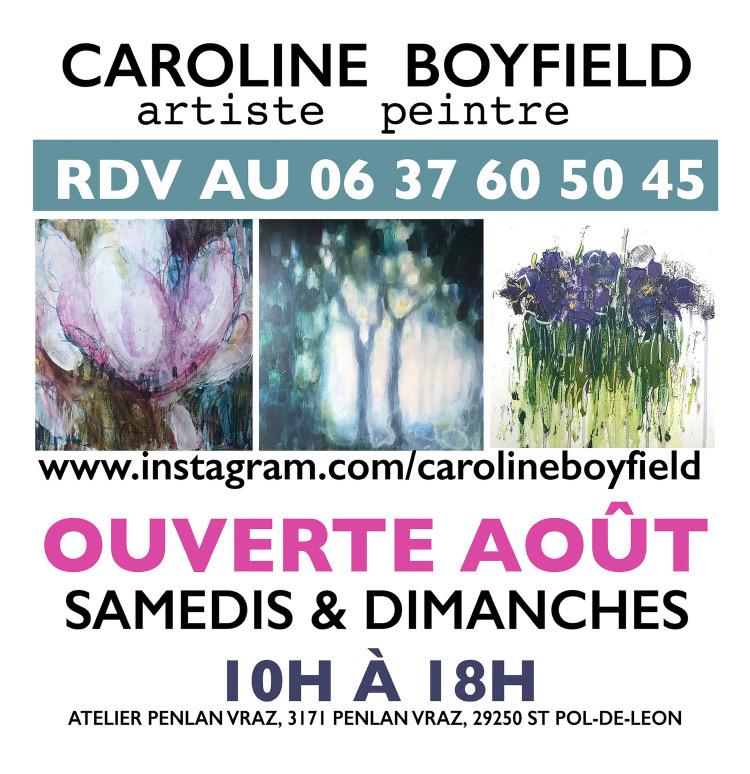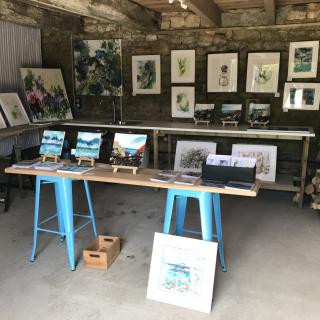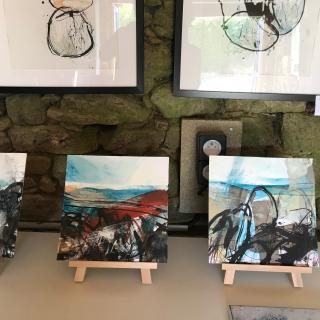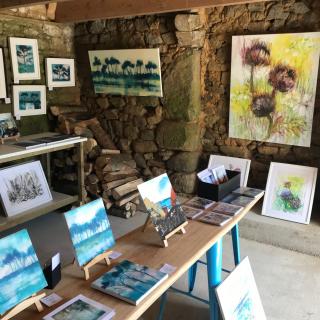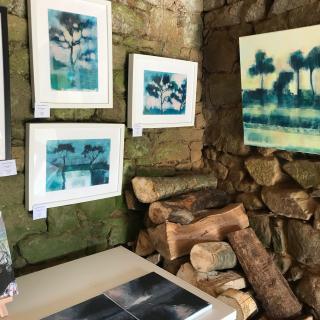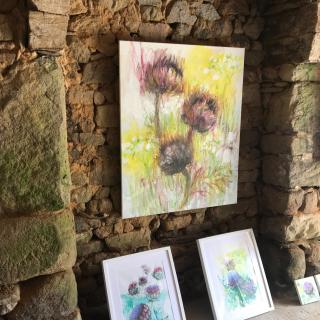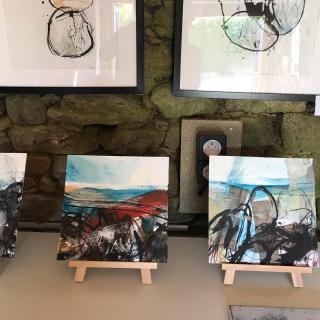 SILLONS - GALERIE COULEURS DE ARTS - MORLAIX- JULY 2022
An exhibition with Véronique DUPRAT
I am pleased to be exhibiting with fellow artist Véronique Duprat from 1st until 14th July.  I will be showing approximately  fifty  works completed in the last two years ranging in size and for all budgets.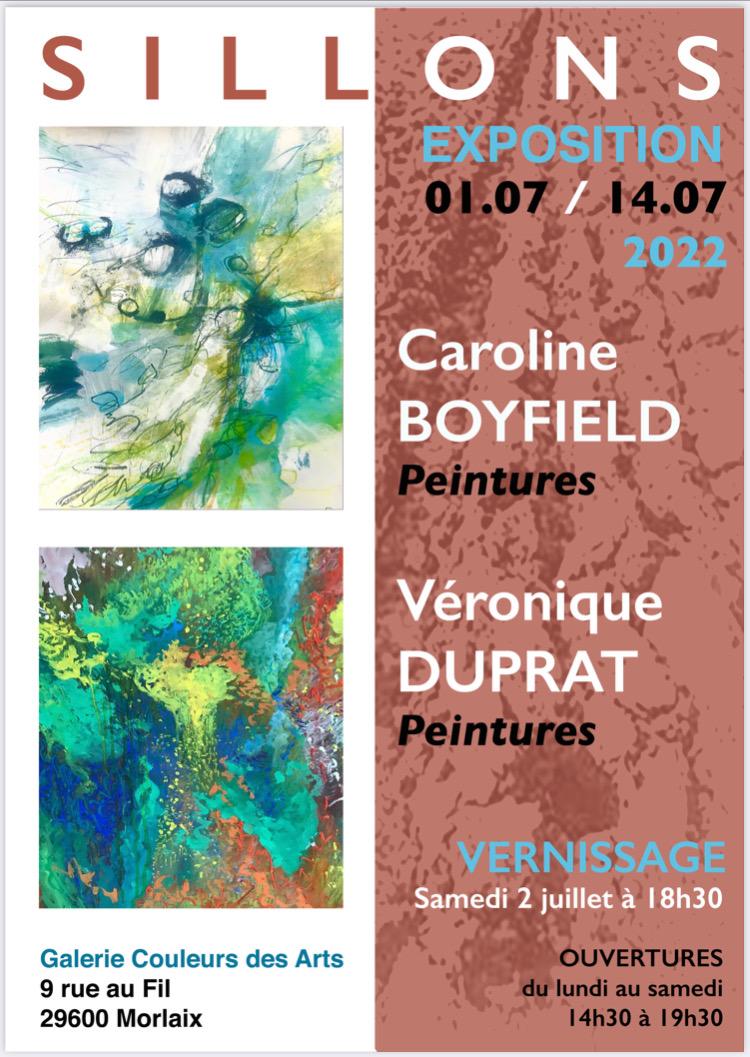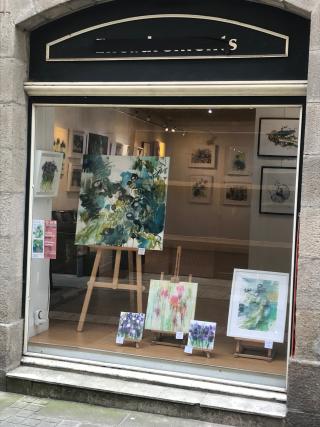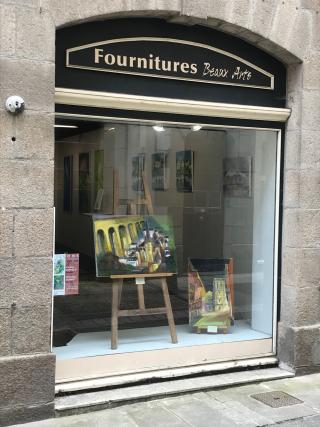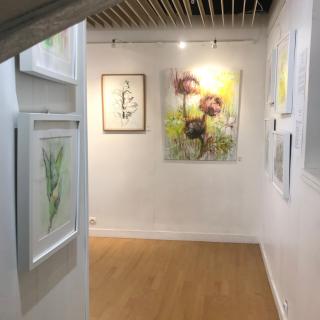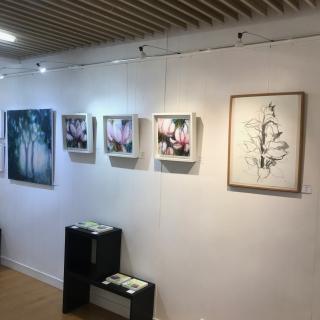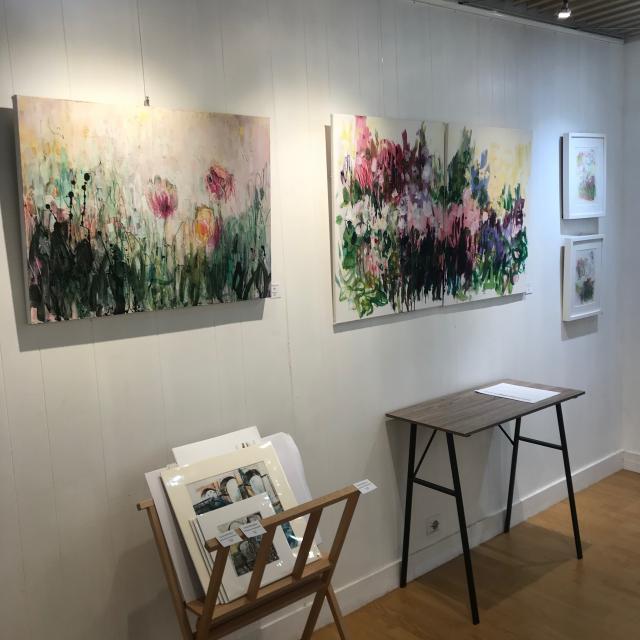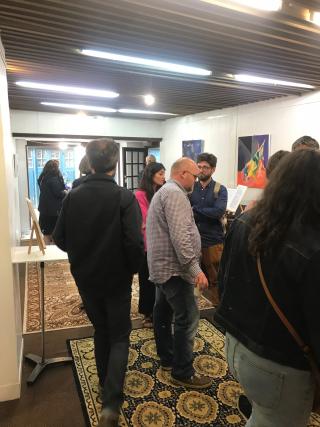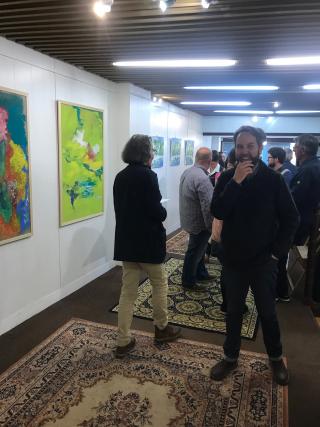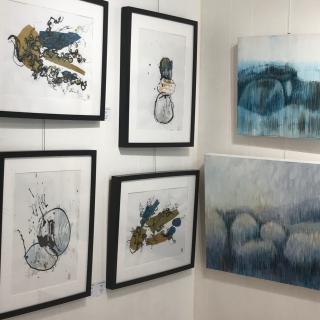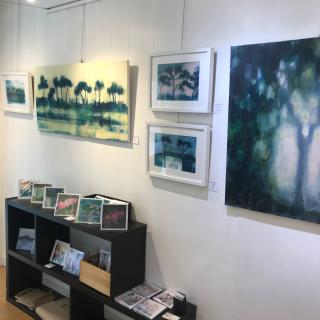 3 DAY SKETCHBOOK WORKSHOP AROUND THREE GARDENS - 4/5/6TH JUNE 2022
I will be offering a short workshop over the bank holiday weekend of 4th-6th June 2022 to take place in three separate gardens: the Jardins Exotiques in Roscoff, the Parc Goude in Carantec and the jardins de Pont Born, also in Carantec. I will demonstrate some different approaches to the use of colour and mark making with water based techniques using inks, water soluble pencils and pastels. Maximum 6 people / materials provided. Contact me to reserve your place on 00 33 (0)6 37 60 50 45 or by mail at carolineboyfield@gmail.com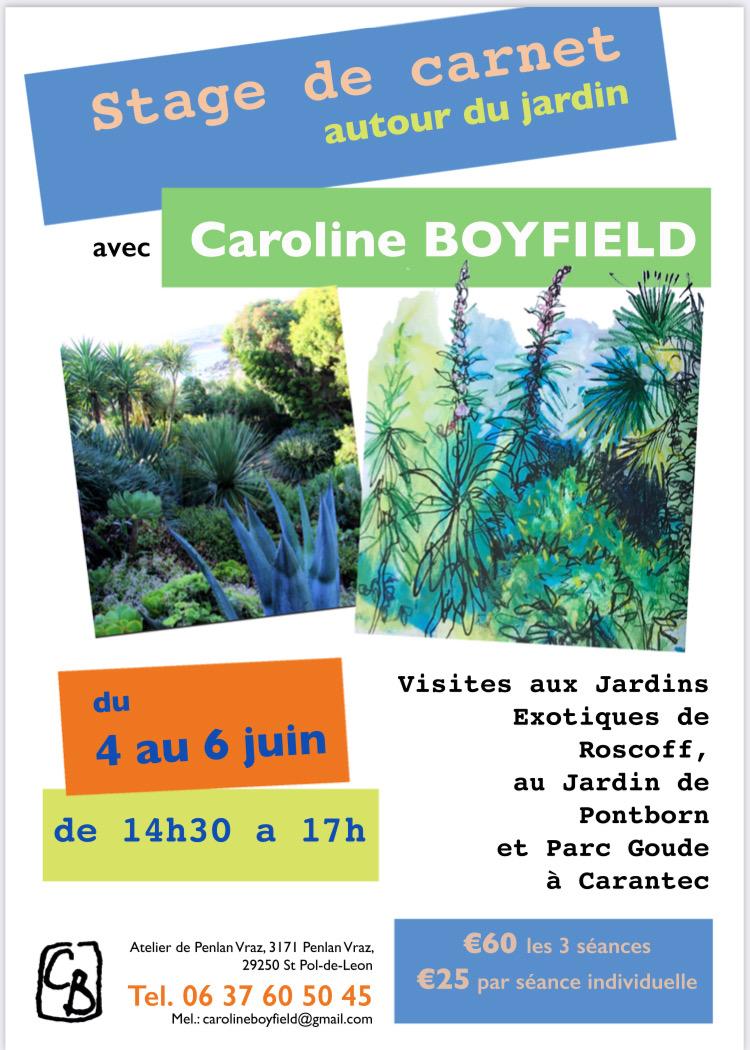 JOURNÉE AU JARDIN - CARANTEC - APRIL 2022
It was a joy to exhibit some small works and to sketch  in Edith Vigné's jewel of a garden in Carantec for the 4th edition of 'Une Journée au Jardin'. Lots of participating artists and artisans and over 1000 visitors in glorious spring weather.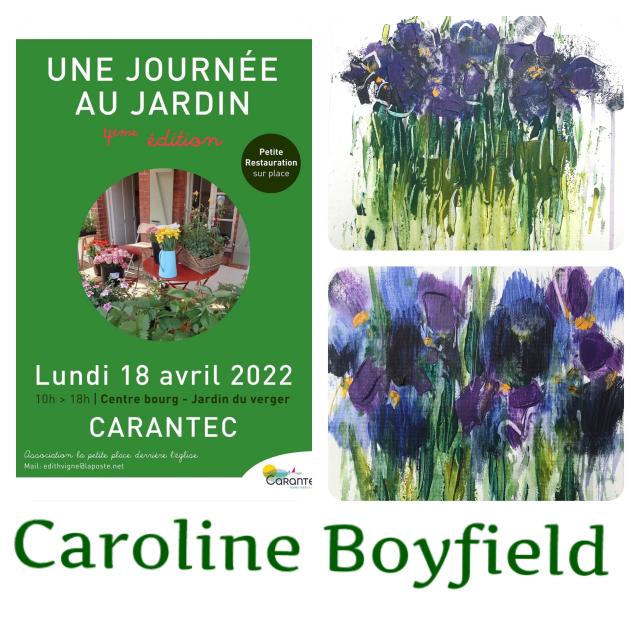 MARCHÉ DE NOËL 2021 - BAZAR SARAGOZ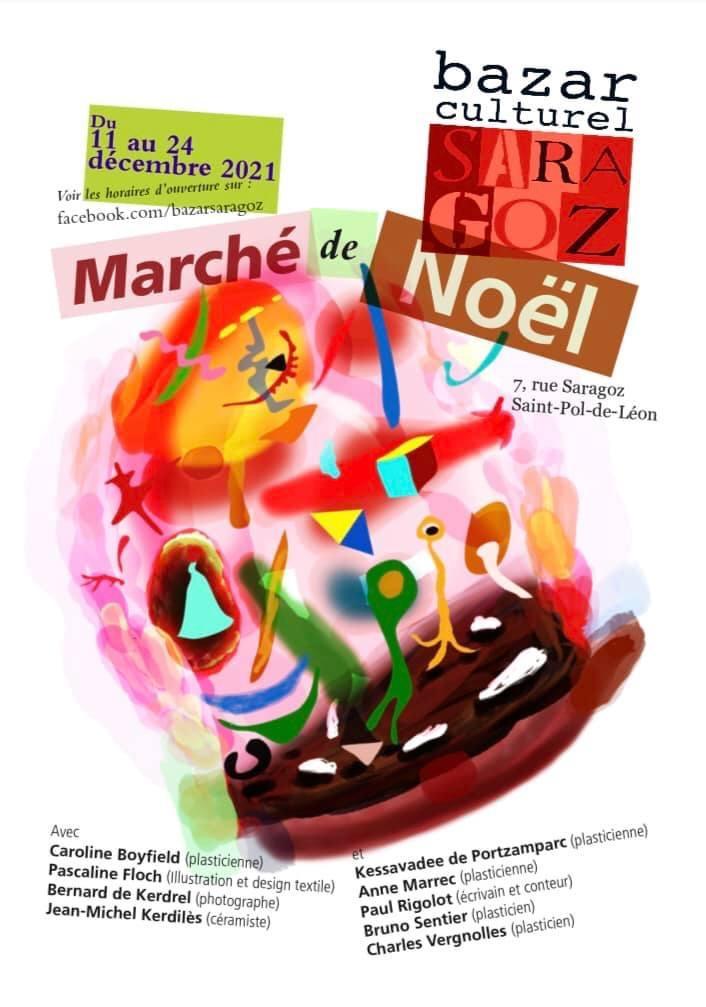 SALON DE CARANTEC - DECEMBER 2021/JANUARY 2022
Happy to be exhibiting 6 small paintings ate the Salon des Arts de Carantec until 9 January 2022.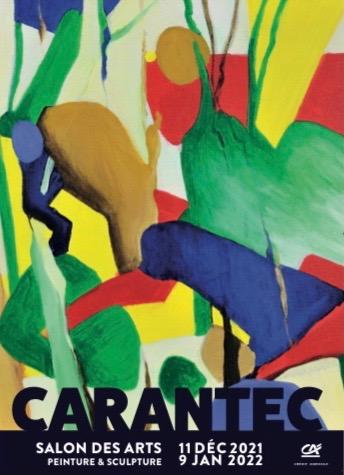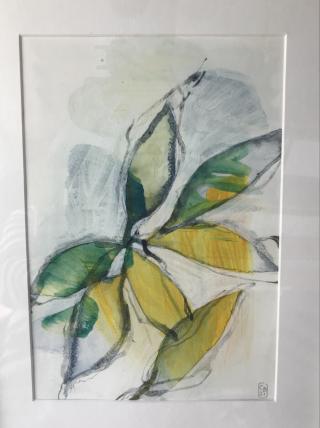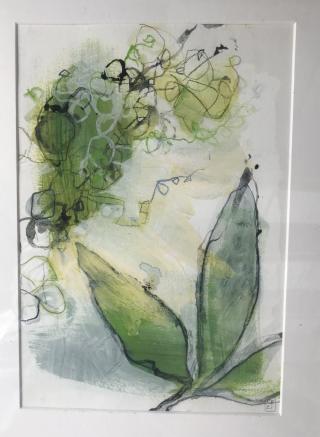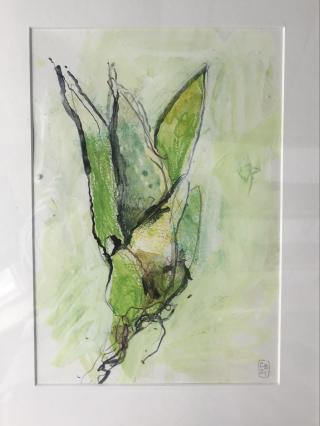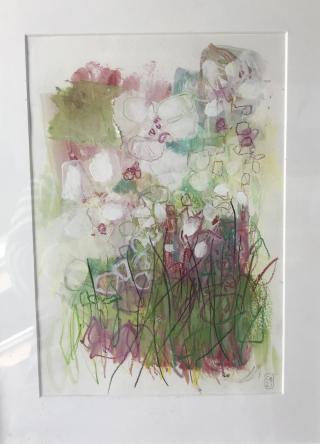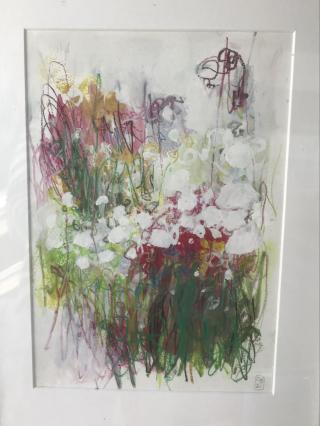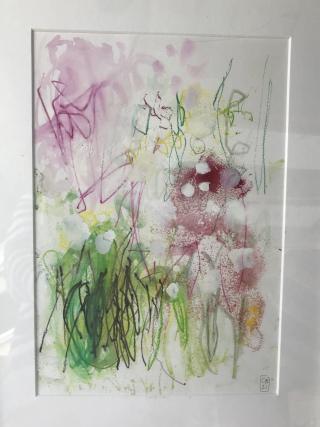 SALON DE PEINTURE DU LÉON - NOVEMBER /DECEMBER 2021
Happy to be exhibiting 'Floribunda Dyptich', 2021 at the Salon de Peinture du Léon until 12th december.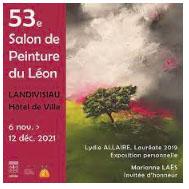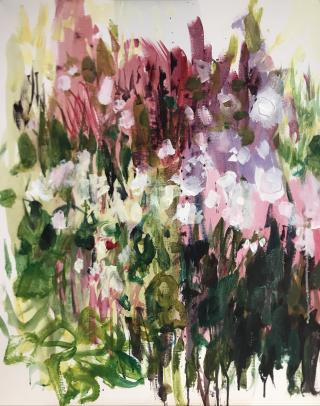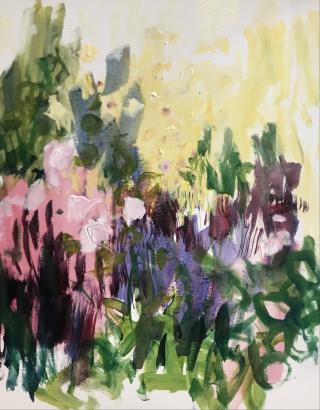 FLORIBUNDA - SOLO EXHIBITION @BAZAR SARAGOZ- OCT.2021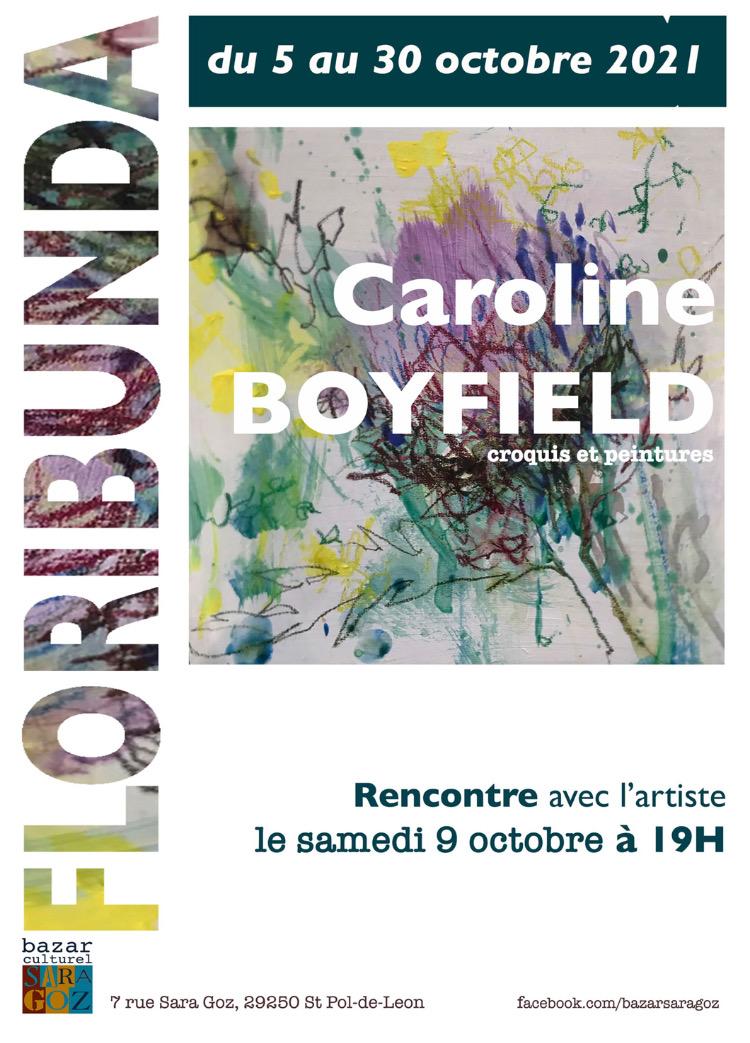 LA TANNERIE - OCTOBER 2020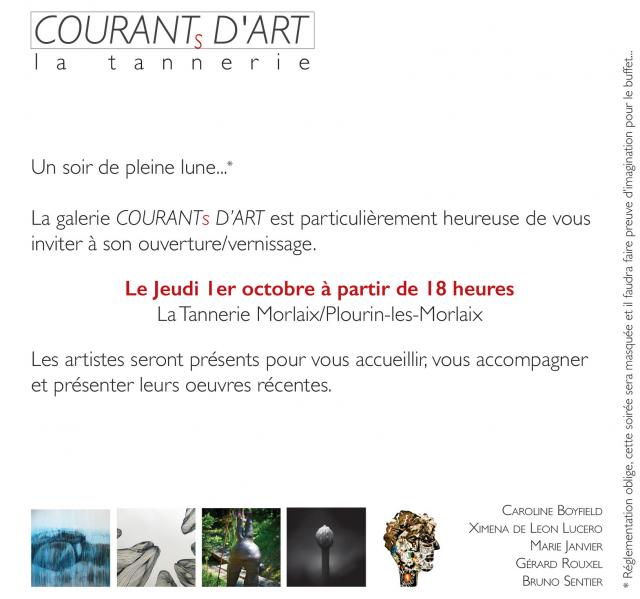 exposition au restaurant c'est ici - roscoff
New work on show at the restaurant C'est Ici in Roscoff from Friday 18th September 2020. Based on cairns and pebbles and on the old adage that 'less is more'.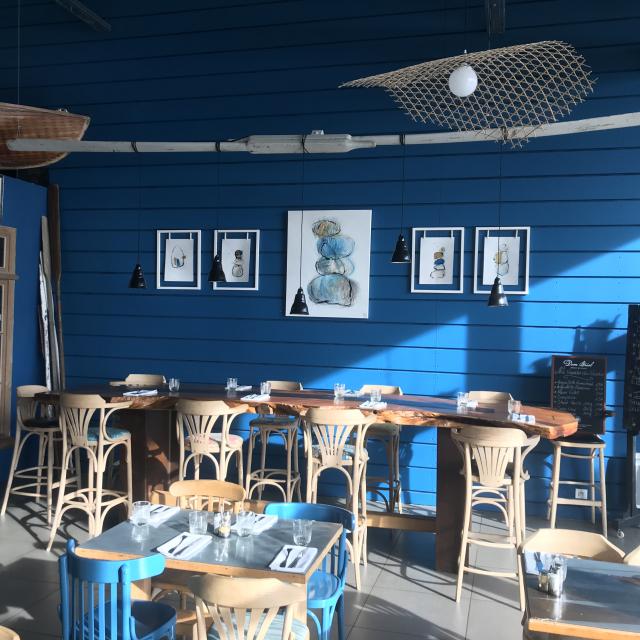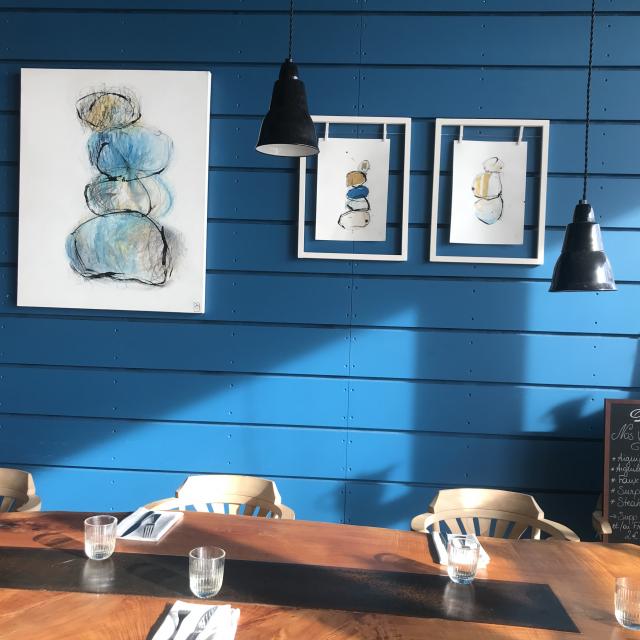 GALLERY STAMFORD -STAMFORD - UK
I will be exhibiting a selection of recent works from Brittany at Gallery Stamford from 13th January until 8th February 2020 with Lucy Cade-Stewart. 
Private viewing on Saturday 18th January at 18.00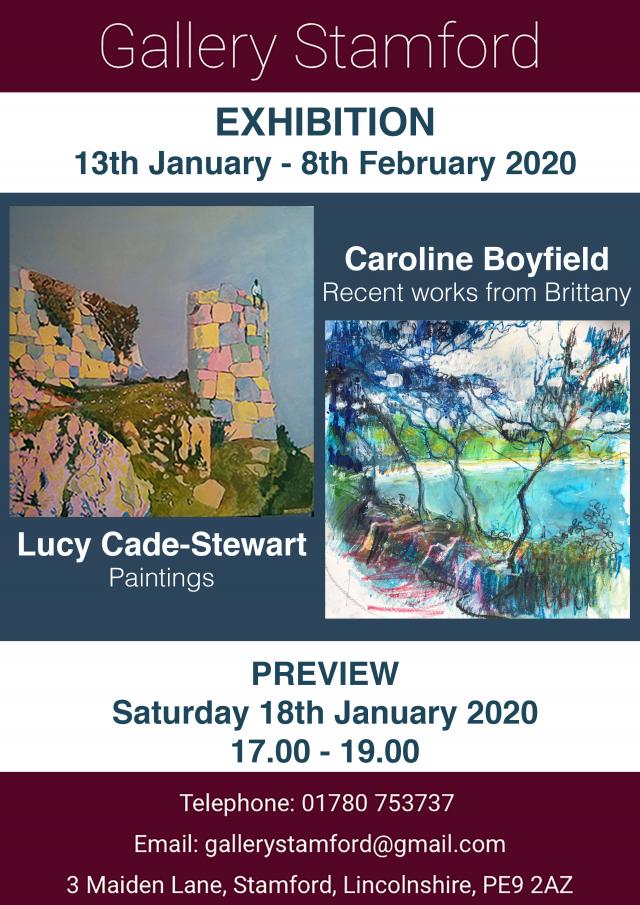 52e SALON DE PEINTURE DU LÉON - LANDIVISIAU
Happy to have had two paintings selected for the 52e Salon de Peinture du Léon in Landivisiau. The exhibition runs from 9th November to 15th December in the Hotel de Ville in Landivisiau with approximately 200 works by a wide range of artists on show.